DON'T MISS!

---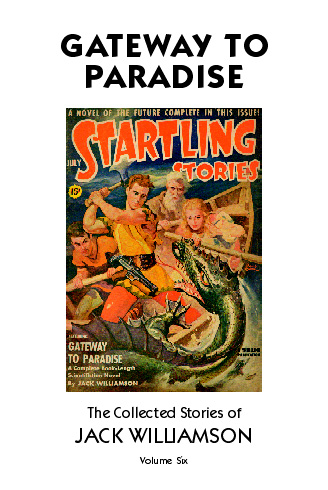 Gateway to Paradise,
The Collected Stories of Jack Williamson, Volume Six
Leigh Brackett

Captain Future


Edmond Hamilton

Collected Stories of

Jack Williamson
FOR CHARITY
In Memory of
Wonder's Child

Edited by
Stephen Haffner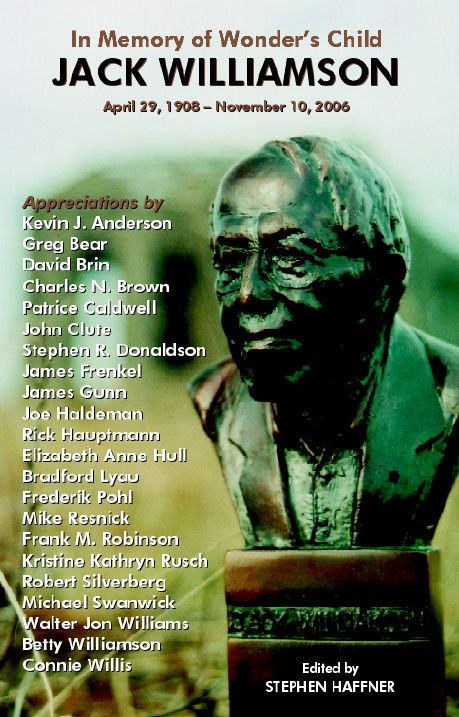 ---
Home

| News & Events


NEWS & EVENTS




News on Cool Stuff for Cool People

NEWS

Apr 9, 2010
Ian Tregillis is the Guest of Honor at the 2010 Williamson Lectureship.


Jan 29, 2010
Haffner Press announces THE COLLECTED CAPTAIN FUTURE, VOLUME TWO for later in 2010.


Jan 27, 2010
Finally! DC Comics has released the collected edition of JSA: Strange Adventures, written by Kevin J. Anderson and art by Barry Kitson and Gary Erskine and cover by John Watson. This six-part series from 2004 features Jack Williamson fighting Axis forces alongside members of the Justice Society of America.


Jan 16, 2010

Dave Truesdale reviews Hamilton's The Metal Giants and Others at www.sfsite.com


Nov 1, 2009
Haffner Press posts the first "issue" of AKKA, a "sneak-peek" or sample of a particular title with fiction, artwork, etc.


Oct 31, 2009
Haffner Press announces the Spring 2010 publication of DETOUR TO OTHERNESS by Henry Kuttner & C. L. Moore and WITH FOLDED HANDS . . AND SEARCHING MIND, THE COLLECTED STORIES OF JACK WILLIAMSON, VOLUME SEVEN. A special chapbook --

"

1951"

-- is being offered to customer who pre-pay in advance of publication.


Oct 30, 2009
Mark R. Kelly, the editor of

Locus Online, blogs on Captain Future and Edmond Hamilton.


Oct 29, 2009
Haffner Press begins taking orders for the limited edition of THE WORLDS OF JACK WILLIAMSON. The edition will include a new chapbook Opposites--React! which features an unreprinted "seetee" novel, a sequence form BEYOND MARS, and a new introduction by Fermi Labs' Bill Higgins detailing the history of anti-matter (aka seetee) in literary science fiction.


Oct 5, 2009
Paul di Filippo reviews the new Edmond Hamilton titles at www.scifiwire.com and asks the question: "Do classic science fiction stories still matter?"


Sep 30, 2009
While perusing the September issue of

Locus

magazine, page 48 reveals the breakdown on the recent voting on the Hugo Award for the "Best Related Book" category: "Scalzi, with the most first place votes, won his second Hugo out of four nominations. He led throughout the voting, despite Mendlesohn's commanding lead in nominations. Paint or Pixel: The Digital Divide in Illustrated Art edited by Jane Frank; H. Beam Piper: A Biography by John F. Carr; and Miracles of Life by J.G. Ballard all missed the ballot by one nomination. The Worlds of Jack Williamson: A Centennial Tribute 1908-2008 edited by Stephen Haffner missed by two." *Two* votes?!?! Heck, it never even occurred to us that the book would even be nominated, given it's large content of fiction. Ah, well...


Sep 25, 2009
The Scoop, Diamond Comics' info site interviews Stephen Haffner and covers the launch of Haffner Press up to the current state of affairs at the firm.


Aug 27, 2009
Celebrated mystery author and editor Ed Groman blogs on the new Edmond Hamilton titles here.


Jul 31, 2009
Pulpfest 2009 kicks off the next chapter of summer pulp magazine conventions. Stephen Haffner gave a well-attended and well-received 60-minute presentation:

Crashing Suns: The Early Edmond Hamilton

. Lohr McKinstry has a flickr set here.



Jul 18, 2009

The Kinsman Historical Society and Haffner Press proudly sponsor the First Edmond Hamilton Day in Kinsman, OH. Haffner's three new Edmond Hamilton Books also debut. Photos here and video coming soon.



Jul13, 2009

Edmond Hamilton's "The Hidden World" as revised for publication in

Fantastic Story Quarterly

in 1950 begins serialization at

www.haffnerpress.com

.



Apr 10, 2009

Nalo Hopkinson is the Guest of Honor at the 2009 Williamson Lectureship.



Feb 1, 2009

Locus Magazine's 2008 Recommended Reading List includes

Gateway to Paradise, The Collected Stories of Jack Williamson, Volume Six

and

The Worlds of Jack Williamson

in the "collections" and non-fiction" categories respectively.


EVENTS
Haffner Press has exhibited at several of these events over the years, and you can check this page to see which events we plan to attend this year.
April 9, 2010*
2010 Williamson Lectureship
Eastern New Mexico University
Portales, NM
One of our favorite events continues in its 34th year! This year's Guest of Honor is Ian Tregillis!
• Photo-report of the 2009 Lectureship --
Coming Soon!

• Photo-report of the 2008 Lectureship --
Sorry, not many photos this year -- spent too much time rock-climbing outside Roswell!
•
Photo-report of the 2007 Lectureship
•
Photo-report of the 2006 Lectureship
April 23-25, 2010*
2010 Windy City Pulp and Paper Convention
Chicago Area, IL
Saluting the 100th Anniversary of the pulp magazine ADVENTURE! As always some incredible auctions, awesome merchandise, and the best artshow around.

May 8, 2010 (10AM to 5PM)

14th Annual Fantastic Pulps Show & Sale
at the Merril Collection in the Toronto Public Library on College Ave.
Toronto, ONT
July 30-August 1, 2010*
Pulpfest 2010
Columbus, OH

The "Summer's Leading Pulp Convention" is a new and improved version of the venerable convention catering to fans and collectors of vintage popular fiction.
October 28-31, 2010*
World Fantasy Convention 2010
Columbus, OH
The convention's theme will be focused on the whimsical side of fantasy.
*Attending


HAFFNER PRESS
5005 Crooks Road • Suite 35
Royal Oak, MI 48073-1239
ph: 248-288-4765
info@haffnerpress.com
Copyright © 2010 Haffner Press. All Rights Reserved.
FEATURED ITEMS
---
Stark and the
Star Kings


by
Edmond Hamilton
&
Leigh Brackett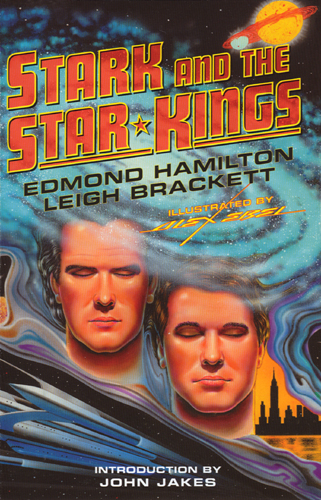 ---
Seventy-Five: The Diamond Anniversary of a Science FIction Pioneer--Jack Williamson

Edited by
Stephen Haffner
&
Richard A. Hauptmann



---